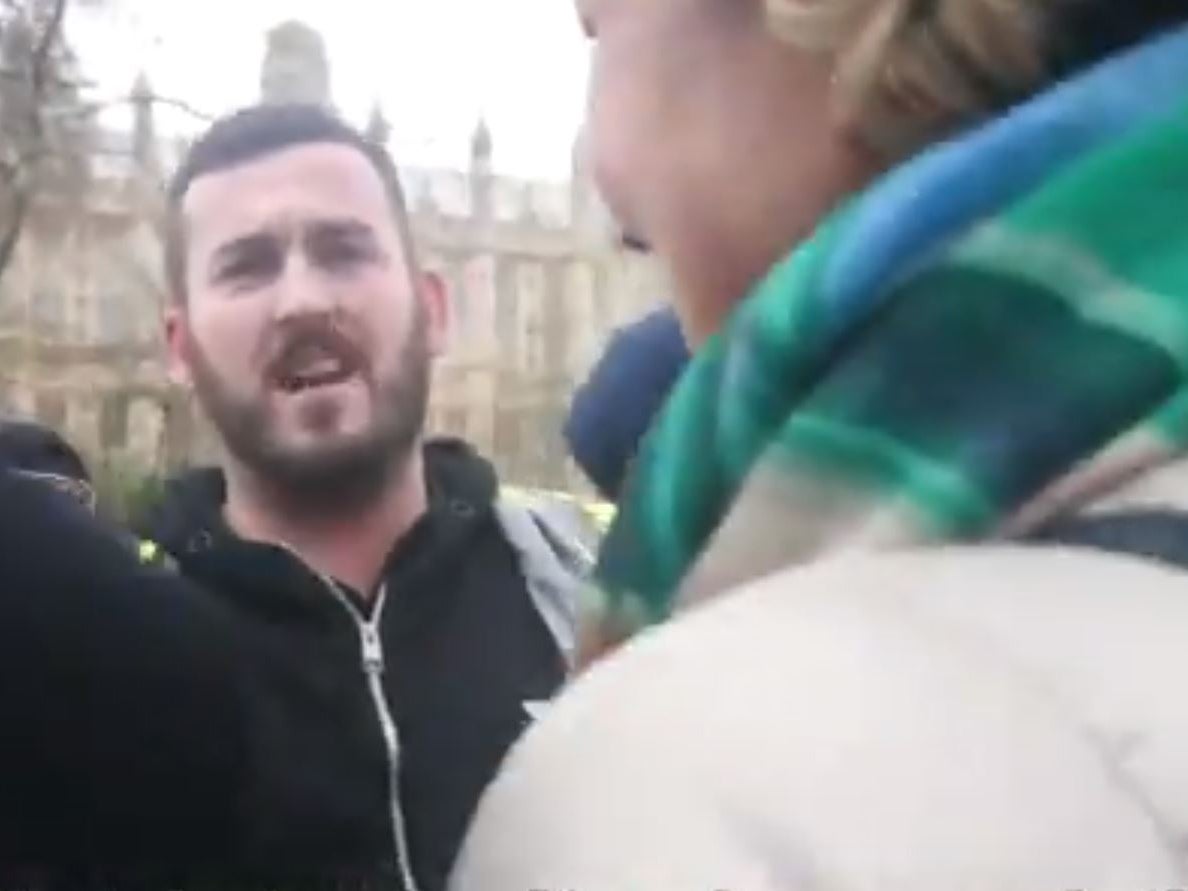 A leading member of the 'yellow vests', who have been disrupting Westminster with abusive anti-EU protests, has been arrested.
James Goddard was detained outside St James' Park underground station on suspicion of a public order offence at 11.42am on Saturday.
His supporters claimed he was about to hand himself in at Holborn police station at 12pm, according to BBC journalist Daniel Sandford.
Join Independent Minds
For exclusive articles, events and an advertising-free read for just £5.99 €6.99 $9.99 a month
Get the best of The Independent
With an Independent Minds subscription for just £5.99 €6.99 $9.99 a month
The UK 'yellow vest' group called a national day of action on Saturday, with protests starting in London and elsewhere at midday.
Since the group formed in December, protesters have verbally abused MPs, journalists and Remainers outside parliament, visited media and government offices, and blocked London bridges.
Police were investigating whether an offence had been committed after MP Anna Soubry was called a 'Nazi' while giving interviews outside Westminster.
During a live discussion on the BBC on Monday, people off-camera could be heard shouting "Soubry is a Nazi". 
A cross-party group of at least 55 MPs signed a formal letter to Metropolitan Police Commissioner Cressida Dick to express their "serious concerns" about the "deteriorating public order and security situation" outside Parliament.
Speaker Mr Bercow told the Commons on Monday he was "keeping a close eye on events" involving "aggressive and threatening behaviour" towards MPs.
Mr Goddard vowed that the group's activities would continue after Facebook and PayPal suspended his accounts.
"They had me removed but I most certainly haven't gone," he wrote on a new fundraising page set up on the DonorBox website on Wednesday.
 A Metropolitan Police spokeswoman told The Independent: "We can confirm that a man in his 30s was arrested at 11.42hrs on Saturday, 12 January, outside St James' Park tube station on suspicion of a public order offence.
"He is currently in police custody and is being taken to a central London police station."