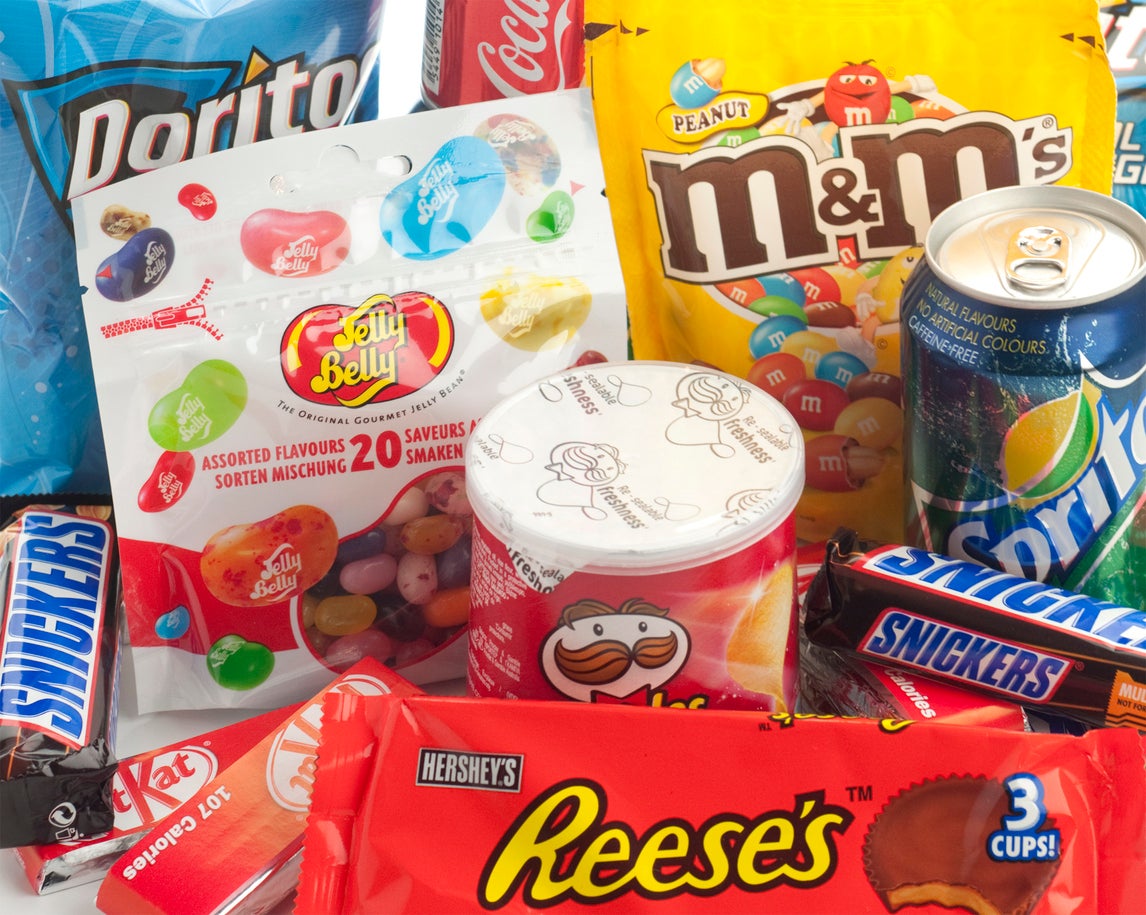 The Department of Health and Social Care has launched a consultation on a proposed ban on two-for-one deals and celebrity endorsements on junk food.
As part of its campaign against obesity, the government is seeking to prohibit multibuy offers at checkouts on foods high in fat, sugar and salt, unlimited refills of sugary soft drinks in restaurants and make it illegal to sell energy drinks to anyone under the age of 16.
The proposed move would also require retailers to ensure that at least 80 per cent of their sales from promotions are for healthier products.
Join Independent Minds
For exclusive articles, events and an advertising-free read for just £5.99 €6.99 $9.99 a month
Get the best of The Independent
With an Independent Minds subscription for just £5.99 €6.99 $9.99 a month
The Telegraph previously claimed health secretary Jeremy Hunt was planning to crack down on adverts promoting junk food by introducing a watershed preventing products high in salt or sugar being advertised before 9pm.
Mr Hunt said at the time: "It's our job to give power to parents to make healthier choices, and to make their life easier in doing so."
Launching the consultation on restricting certain sales, Public Health Minister Steve Brine said curbing the excessive consumption of sugary and fatty foods was pivotal.
According to the NHS, nearly 1 in 4 children in England are obese or overweight by the time they start primary school. The figures rises to 1 in 3 by the time they reach 11 years old.
"Preventing ill health is critical to our Long Term Plan for the NHS, and I want to do everything in my power to keep people healthy for longer. This must start with the health and nutrition of our children," Mr Brine said.
"Tackling childhood obesity means working together across society, with industry, public services and families all having a role to play. All too often we hear people say less healthy foods are cheaper and easier but that is simply not the case."
He added the move would ensure "businesses are doing their part to shift the balance and help children and families eat healthier options like fruit and vegetables."
The consultations, which will end 11:59pm on 6 April 2019, will seek opinions from the public and industry on the potential measures as well as whether exemptions should be made for small businesses.
In December a study revealed that there was a dramatic reduction in the purchases of junk food at supermarkets where it was removed from checkout areas. Researchers at British universities found that 17 per cent fewer small packages of sugary confectionery were sold.
Dr Jean Adams, from the Centre for Diet and Activity Research at the University of Cambridge, who led the study, said: "It may seem obvious that removing unhealthy food options from the checkout would reduce the amount that people buy, but it is evidence such as this that helps build the case for government interventions to improve unhealthy behaviours."